Video
Blog posts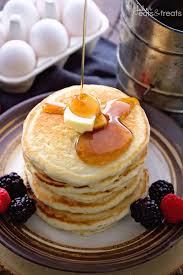 This recipe for pancakes makes the most perfect soft and fluffy pancakes. Using ingredients you should already have in your kitchen you can easily make these pancakes from scratch for brunch or breakfast this weekend. FLUFFY PANCAKE RECIPE Ingredients 1½...
Read now
INGREDIENTS: For batter: Sugar 2 cups Flour 1 3/4 cups (Finnesa flour) Cocoa 3/4 cup (Vava- Cocoa powder) Baking Soda 1 1/2 tsp Baking Powder 1 1/2 tsp (Podravka) Salt 1 tsp 2 eggs Milk 1 cup Oil 1/2 cup...
Read now
Ingredients: For the Sponge Cake 4 eggs 1 cup sugar 1 cup milk 1 cup vegetable oil 2 cups flour- Finnesa 1 lemon's peel (Grated) 1 tbs vanilla powder (or extract) 1 tbs baking powder- Podravka 2 tbs cocoa powder-...
Read now
Follow us on Instagram @BosnaFresh