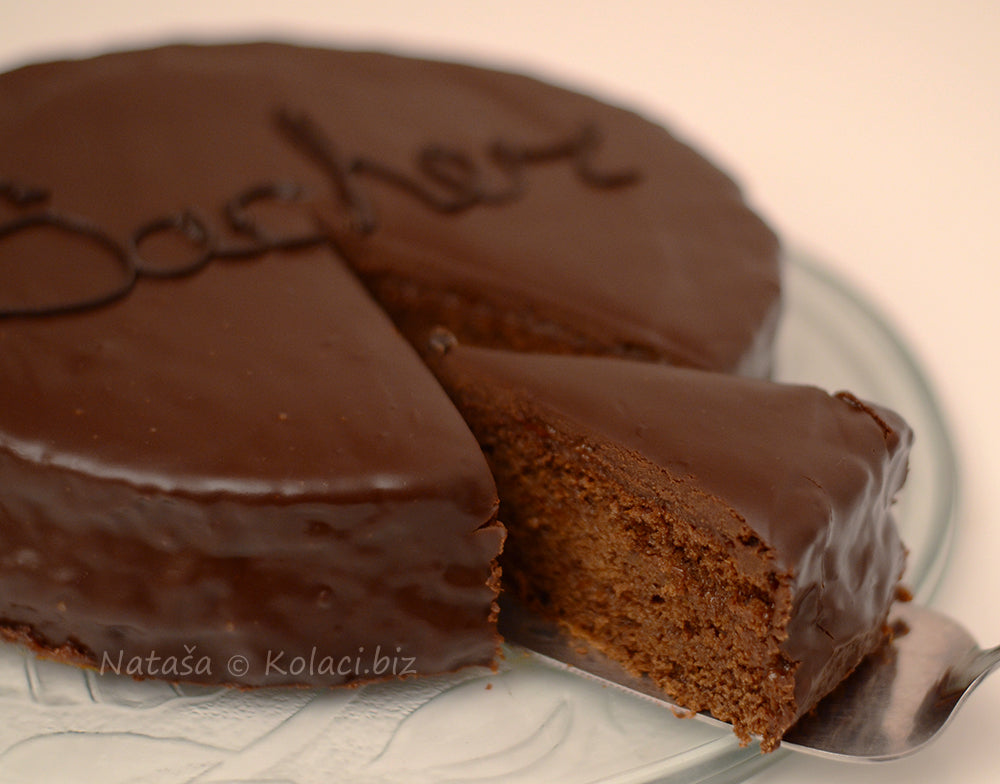 Chocolate cake
6 egg yolks
160 gr of sugar
140 gr butter
100 gr flour Finnesa
6 egg whites
 CREAM:
Preparation;
1.Melt the margarine and chocolate in steam and let it cool.

2.Add egg yolks, sugar and vanilla sugar into the bowl, and make foam.
3. Add chocolate.

4.Mix the baking powder with flour and add it to the mixture until it is ready for the other ingredients.
5. Mix the egg whites and add to the mixture 2-3 times, mix gently with the stove to soothe everything.
6. Place the baking paper and around the alu foil. Pour and distribute the prepared mixture.
7. Place the mixture in the heated oven at 100 degrees for 20 minutes, stir the oven to 150 degrees for 25 minutes and further increase to 180 degrees for 15 minutes, check with a wooden sticky in the middle.
8. Remove the baked biscuit from the hoop, roll it over and let it cool down.
9. Cut the chilled biscuit twice to get three biscuits.
10. All the three biscuits are soaked with 1.5 orange juice that you have drilled through the bowl.
11. Add the remaining half-orange juice to the marmalade.
12. Put the biscuit on the wire so that there is melted marmalade between each coat, and then finish the whole cake.
13. For the top cream it is necessary to put the cream on the whipped cream to the boil until it has reached the temperature that melts the chocolate. Pour cream over chocolate and mix until it melts completely
.